To use your plastic or electronic gift card on our website*, follow these steps:
At the bottom of the checkout page, you will see "Do you have a gift card?"
Click on it, then enter the gift card number plus the 4 or 6 digit pin. Click "apply"
Your gift card total will be applied toward your purchase!

psssst: we can only accept 1 gift card per checkout transaction!
(see below if you have multiple gift cards)
*FYI: gift cards aren't able to be used on our app just yet!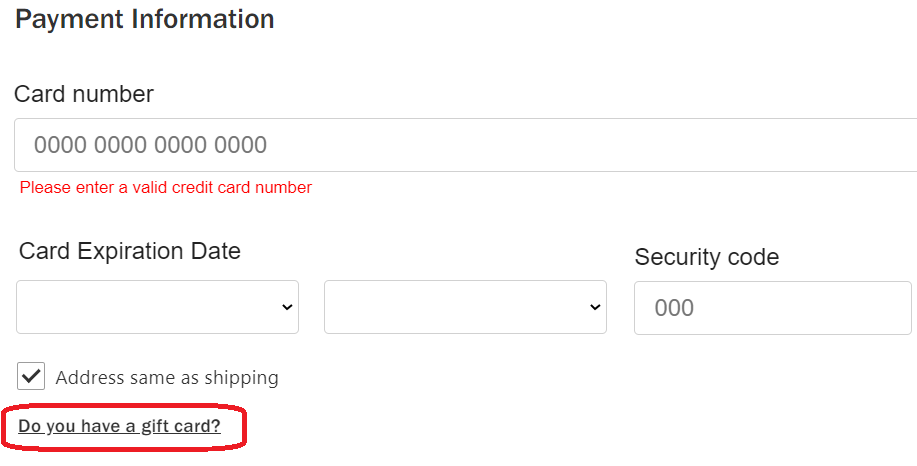 Unsure how to find a CVV or Pin? see below!